Rescue yourself from never-ending Job Search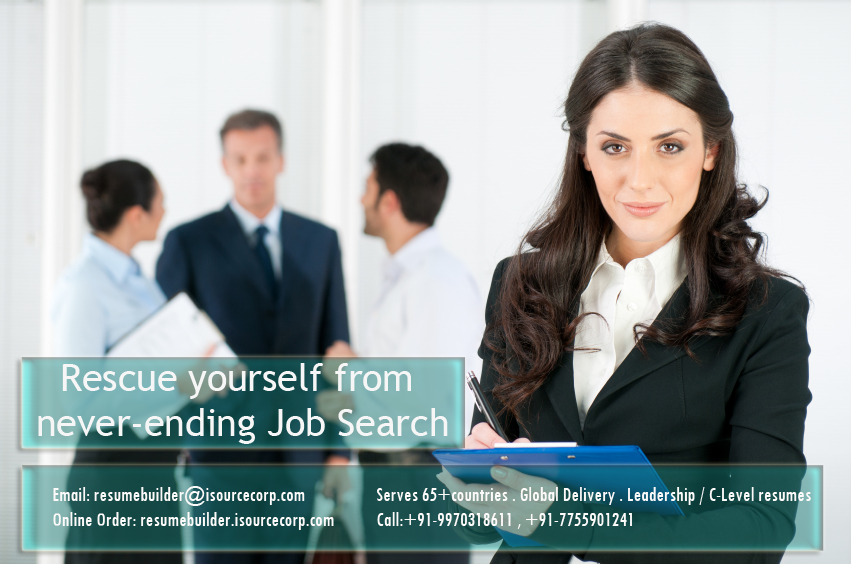 Irrespective of the level of your career progression, the job hunt has never been an easy task; it renders us into deep frustration and irritation. Let's agree on this, we all have faced several problems whilst searching our desired profile with location and salary. Many times, we may have compromised on either of the crucial factors to get the remaining in place. Have you ever wondered what keeps you away from that "perfect" employment opportunity? What if the answer is "YOU"?
True that, you may not believe this; for better understanding, we will demystify the common scenarios, problems and their solutions –
Alike any other fresh graduate Abby has cleared her undergraduate program and is on her toes for a desired work profile. Her day starts with checking e-mails and job portals, sending the applications and cover letters, and finally ends with exhausting interview rounds. In this scenario, the answer could be "this is every freshers' struggle".
On the other hand, we have Jenny who has worked for five years in an organization and is now on her never-ending job search path. Despite her experience, the job search is a tedious process for Jenny.
Having read about Abby and Jenny, we all have one thing in our mind "been there, done that".  Let's now understand every possible obstacle in the path and its bypass route –
Lesson 1 – Focus on your forte's best profile
The tech-savvy job-seeker has ample of options to hunt job from and/ or grow into. You may use various online portals or professional social media – LinkedIn, newspapers, employer websites, job boards, and industry or networking events. These are the basic or the foremost options that job-seeker uses and the list can extend to dozens of similar platforms. In this cumbersome journey, we keep shifting our focus instead of concentrating on the best. As a result, the job search becomes a never-ending task.
Another issue that some of the job-seeker faces is the lack of direction for their desired profile. In their incumbent profile, they may handle a bit of every domain and thus, end-up applying for different profiles.
Lesson 2 – Brand yourself 
Remember you are a product in the job-market and have to put-in every single effort to pitch yourself. Thus, you must have or create a story line; craft your niche and highlight your uniqueness. Instead of job listing like any other candidate, showcase your journey from academic to professional stint, emphasize your achievements and above all where are you heading now.
Lesson 3 – What's your USP
Since you have to pitch yourself in the job-market, you need to have a Unique Selling Power (USP). Here, you may write about how your innovative idea saved cost, how your initiative made a positive difference, how your strategy saved the time of your fellow colleagues and so on. If you are fresher, you can write about your college projects, your inventions, active participation or leadership in events and so on.
Lesson 4 – Know your Hirer
The traditional recruitment process is tedious, many a times candidates resume is rejected or turndown before it reaches the actual Hiring Manager. At times, even after applying through various processes, the candidates are unclear on the status of their recruitment. Therefore, it is essential to know who your Hiring Manager is and, if possible, approach directly to them for getting better results. LinkedIn has eased this task to a greater extent.
Lesson 5 – Structure your Resume 
A significant factor in job-search is having a precise, concise and yet a detailed resume, to catch the attention of the Hiring Manager. If the resume if too long or too short, with the lack of accomplishments (story/ USP), it may go into "hold" or "reject" folder. Thus, to create an impression, brand yourself or hire a professional agency like "Resume Builder" to take-care of this task for you.
Author:
Renuka Dabhade