Resume Writing Tips and career info.
---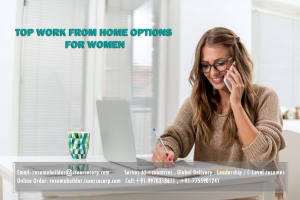 As rightly believed "It's never too late to follow your dreams", search the internet, there are so many inspirational stories of women kick starting their career at later stage of life, some after battling cancer or getting out of a disturbed marriage or after charting out time from household chore, the list could go on. Read full article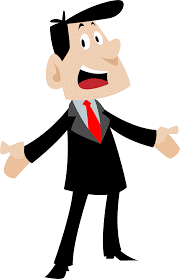 As long as you as an individual… can convince yourself that in order to move forward as best you can you have to be optimistic, you can be described as 'one of the faithful,' one of those people who can say, 'Well, look, something's going to happen! Let's just keep trying. Let's not give up.
 — Tom Hanks

It is very important to understand what should be included and excluded from a resume. A recruiter may not be interested in reading your life story or everything that you have done academically and professionally. Write only what is relevant for the position that you are applying. Forget the rest. Read full article

As mentioned earlier, a LinkedIn profile does not need to be content-heavy to put the point across. A good LinkedIn profile is as much about representation, as it is about content. Through this article, we aim at decoding the factors that contribute in creating a LinkedIn presence that not only amplifies the interest in your profile, but also serves as a succinct online resume that you can readily use to apply for jobs. Read full article

"You're fired" these words spell dread for any working individual, and bring with them a flood of emotions. One of life's most stressful experiences, losing a job brings an apprehensive feeling for an individual, with questions and anxiety regarding what the future holds for them. While most people stress out and start blaming the company/employer for the situations, only a few truly delve deeper and retrospect as to what went wrong, and why they were let go.

You may have left your well-established profile to manage your personal life and that has created a "pause" in your career history. You cannot change it but can present it in such a way that hiring manager understands your past situation and focuses on your current role. And a professional Writer can do this, give it a try! Read full article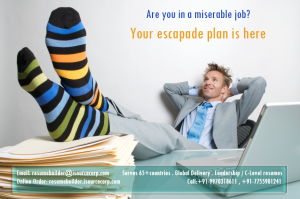 "Love what you do and do what you love. Don't listen to anyone else who tells you not to do it. You do what you want, what you love. Imagination should be the centre of your life." Ray Bradbury Read full article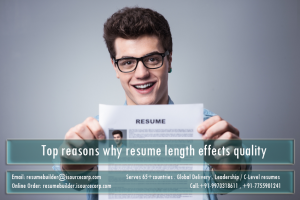 A professionally crafted resume not only serves as a perfect portrayal of a candidate's abilities, but also demonstrates their inclination on obtaining a particular role. A well-drafted resume acts as a recruiter magnet, making a candidate stand out from a crowd of similar or less deserving candidates who don't fit with the requirements of a job. Read full article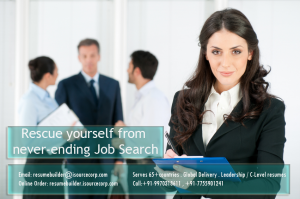 Alike any other fresh graduate Abby has cleared her undergraduate program and is on her toes for a desired work profile. Her day starts with checking e-mails and job portals, sending the applications and cover letters, and finally ends with exhausting interview rounds. Read full article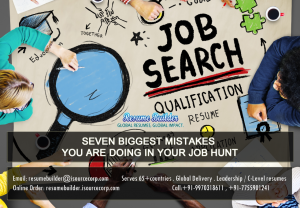 Mistakes don't go over well when you're looking for new opportunities. In a competitive job market, even a grammatical mistake is sufficient to thump you out of dispute for a vocation. Read full article
The fresh pass outs ought to get chance initially, and afterward just they will get involvement. Situation is that new graduates need to sit tight for a long period of time to land a decent position or else the fresh graduate must be exceptionally brilliant.  But what about the average? Here is a look about why exactly they are struggling to land in their dream jobs.  Read full article
A good part of the IT industry's profitability in the US depends on the fundamentally bring down wages paid to the H1B holders that it imports from India and different nations...Read full article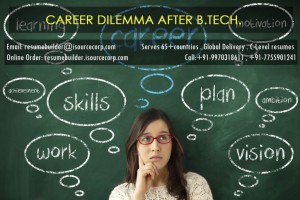 The student who lose enthusiasm for studies have a place with the initial two gatherings said above. The person who have no clue what to do by one means or another discover their field of intrigue and offer time to it. The one with family monetary issues goes in sadness and pressure that influences their reviews. read full article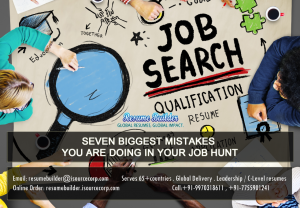 It's the 21st Century and, with the web so readily available, everything is done online these days: working, conveying, shopping and even job hunting. Read full article
Welcome the Visual/Graphical Résumé, a document that combines visuals elements to put together and communicate your career journey to potential recruiters in an interesting, yet time-affordable way. read full article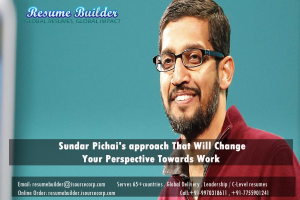 A story on Sundar Pichai's collaborative nature goes on tell that he is the kind of leader/manager who would sit and quietly listen to what everyone had to say, and then deliver an idea that could work for everyone. read full article

According to surveys, most hiring managers or recruiters will view applicant's resumes before evaluating their cover letter. If so, you should make sure to move your needs with regards to creating your "consideration grabber." read full article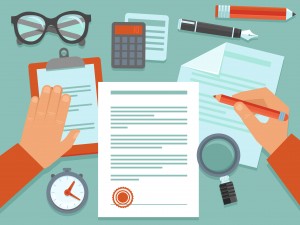 You must be wondering what's in a Resume that makes it so important and understanding the various nuances of resume writing and the intent, writing techniques and best practices. Understanding what a resume is an and how you should write one is of  fundamental importance before you start writing one.  read full article
        
Top 10 job interview mistakes to avoid : Resume Builder